An intimate trio setting brings together an array of original chamber works by Australian composers, as breath-taking as a lyrebird's tail. On flute, clarinet and percussion (namely vibraphone and waterphone), with sounds both familiar and intriguing – butcherbirds, blackbirds, leafcutter ants and frogs – take a journey into the Australian bush through this intimate instrumental chamber setting.
Written especially for the members of Ensemble Offspring by the who's who of Australian composers, and celebrating the fact that the majority are female, the program features pieces by the next generation of Australian creators: Kate Moore, Felicity Wilcox, alongside established composers such as Gerard Brophy and Jon Rose.
A new trio by Hollis Taylor and Jon Rose is a celebration of their research on the songs of the pied butcher bird in central Australia, and beguilingly features actual recordings of these birds during different seasons in Bitter Springs Creek, near Alice Springs. Kate Moore is an Australian composer taking the world by storm with a plethora of international commissions to her name. Currently based in The Netherlands, her work Blackbird Song takes the blackbird of northern Europe as its starting point, the instrumental combination of alto flute, bass clarinet and vibraphone intertwining in a round of never-ending warbling. Lorikeet Corroboree by Sydney composer Fiona Loader is an upbeat work, unique for its use of famous quotes of classical composers who have referenced birdsong in their music. We hear Mozart's The Magic Flute and Papagano, Vaughan Williams' The Lark Ascending and references to Messiaen and his famous use of bird calls.
Inspired by the weird and wonderful squeaks, croaks and creaks of the Australian bush, Birdsong at Dusk is the ideal opportunity to welcome in the dusk and be transported out of your everyday through the wonders of chamber music.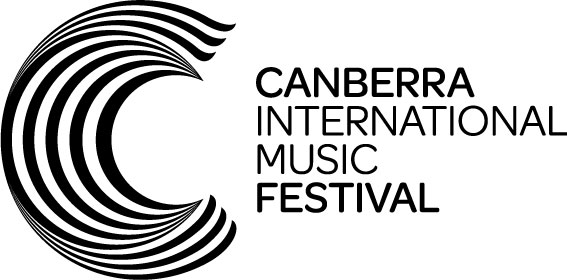 Brought to you by
Canberra International Music Festival